With over 60 years of combined experience, our coaches are well trained and dedicated to each athlete as an individual, providing a positive and nurturing environment for developing self-esteem and love of the sport. Safety is first and foremost. We follow all SafeSport policies and guidelines. Our foundational curriculum uses proven progressions with repetition, drills, and variety in skill development to build strong athletes with a mastery of the sport. 
Our customers are not only the children we serve but also their parents. Athletes and parents receive regular feedback and progress assessments every session. Each athlete is enrolled in our electronic system for tracking and rewarding progress and skill development. We pride ourselves in building strong relationships with our athletes and families by caring for each athlete as an individual and being dedicated to their progress and goals.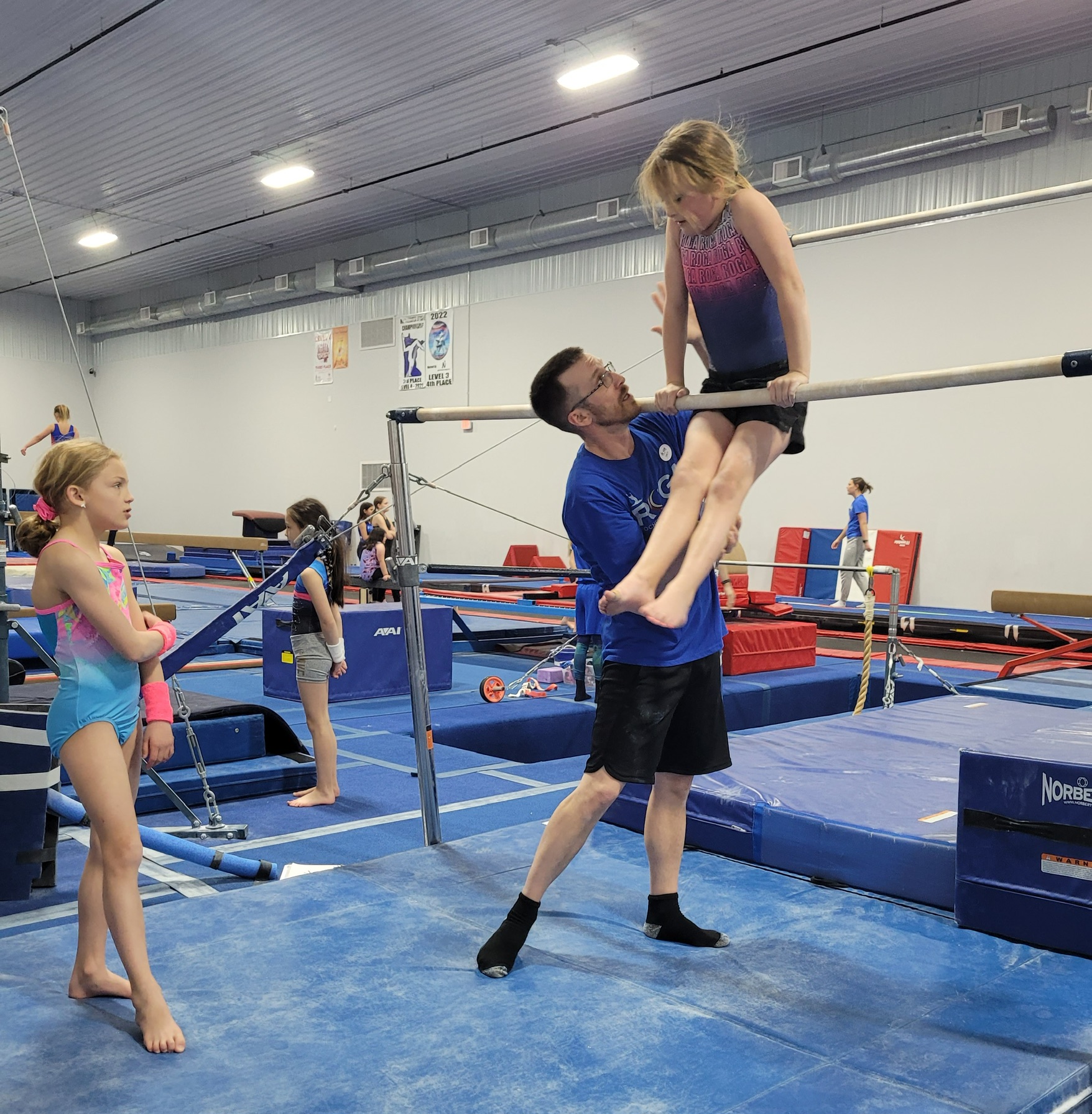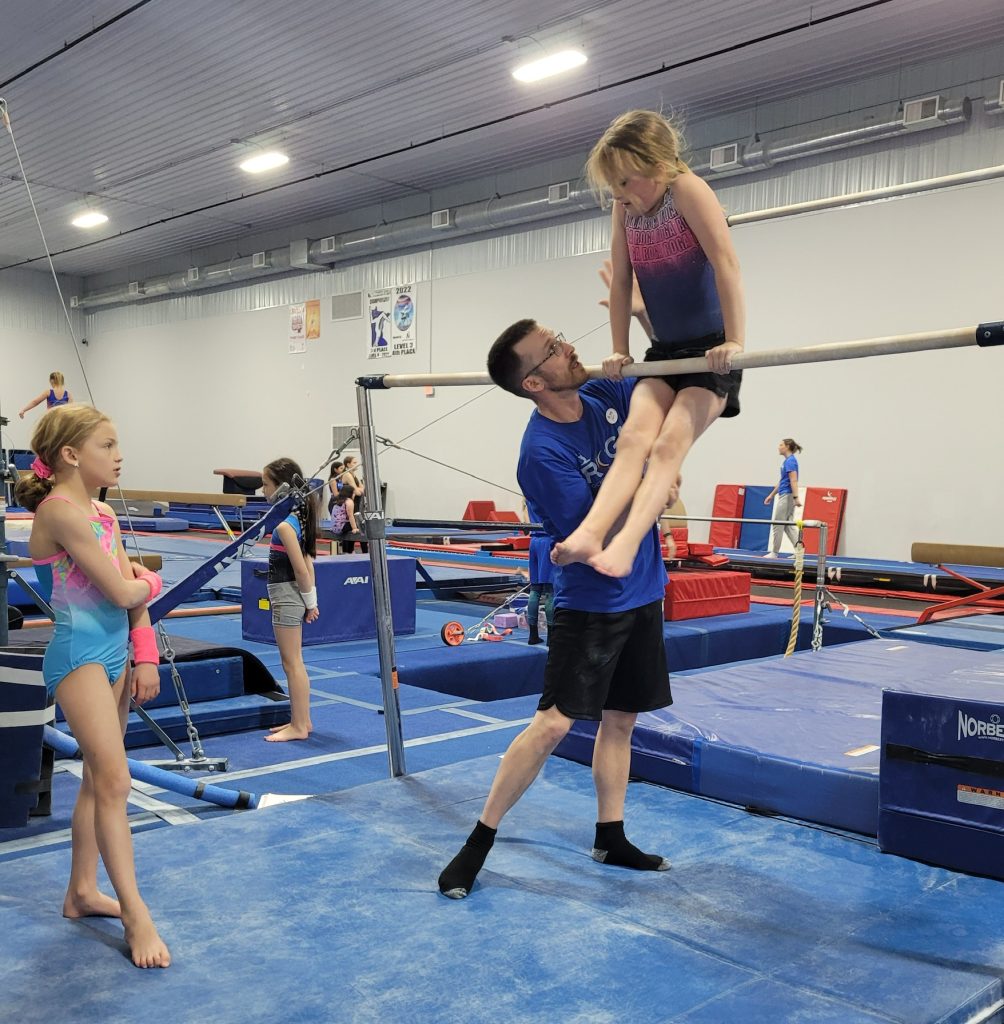 Program Highlights
Experienced and skilled coaching staff with over 60 years combined experience
Small class sizes for more focused attention on each athlete
Innovative and spacious gym design to facilitate coaching and learning, enable effective spotting, and provide an optimal training environment without waiting for equipment
Electronic progress and skill tracking for every athlete
Flexible hours and easy access
Comfortable viewing area for parents
Ample and secure parking
Seasoned management team
Personalized relationships with customers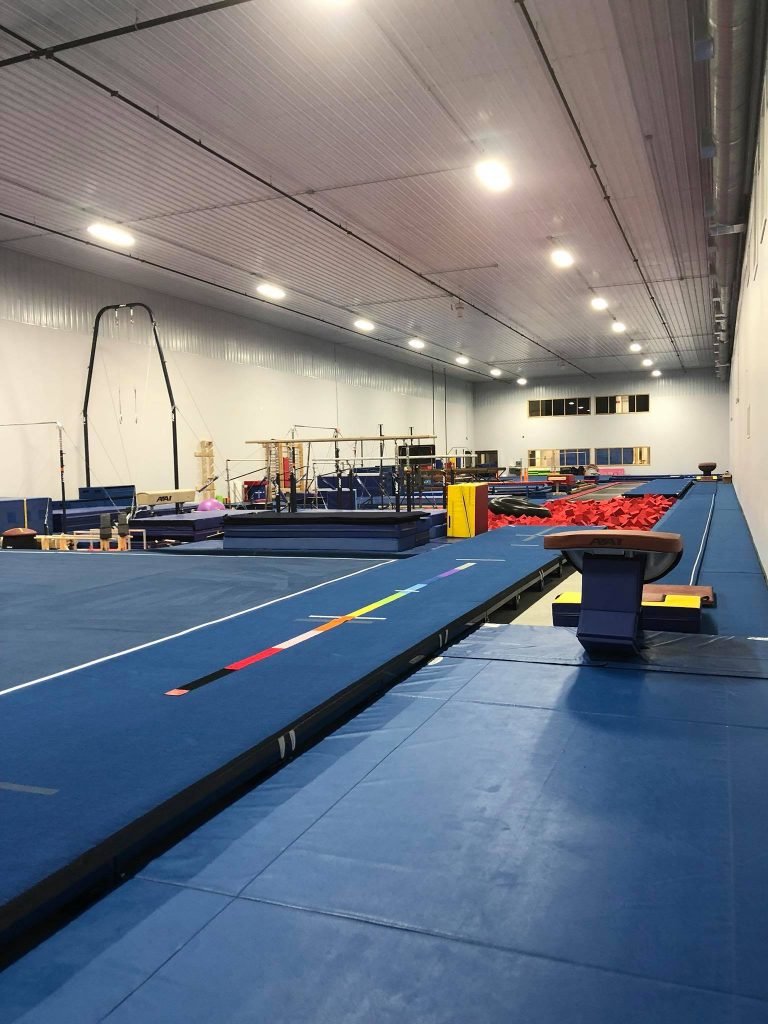 Vision, Goals, and Values
Vision
To help every athlete reach his or her full potential in the sport of gymnastics in an environment that fosters the development of confidence, positive mindset, and high self-esteem.
Goals
ROGA offers children a safe, fun, well structured environment to learn gymnastics with close personalized attention from trained and experienced coaches.
To help parents feel good about the environment in which they have placed their children and the physical, mental, and social benefits gained there.
To create a safe, high quality, and fun experience for the child.
To help every child reach his or her full athletic potential in the sport of gymnastics through effectively structured training programs.
Values
ROGA athletes will not only master the sport, but will also learn the importance of focus, positive mindset, and a strong sense of self-worth.
ROGA coaches will be dedicated to the development of each gymnast as an individual.
ROGA athletes will learn perseverance, resilience, and goal setting. Each step is part of a process that leads to the next.
Gymnastics is a journey where the end goal is often years in the making, and the path to get there is often uncertain. It's not just about the end result, but rather, who you become though the process that matters.