We have a lovely parent viewing area where you can watch your child. No adults allowed in the main gym itself. Let our trained Open Gym coaches help your children navigate the gym. All children must have a signed waiver in order to participate. No snaps, buttons, or zippers. Socks are required for the white bed trampolines.
Price is $15 for members, $20 for non-members OR purchase a 10 punch card for $125 (members), $150 (non-members).
Be sure to download and complete the waiver form prior to coming. A waiver form is required for all participants. An adult must stay on-site for kids who are not potty trained or need help in the restroom. We have a parent viewing area available.
Youth Open Gyms
Every Sunday from 12:30-2:30 pm
Adult Open Gyms
Every Sunday from 6:30-8:30 pm.
Preschool Open Gyms
Fridays from 10:00 am – noon. Sundays 12:30-2:30pm.
To reserve your spot, register online, or give us a call at 507-322-6997.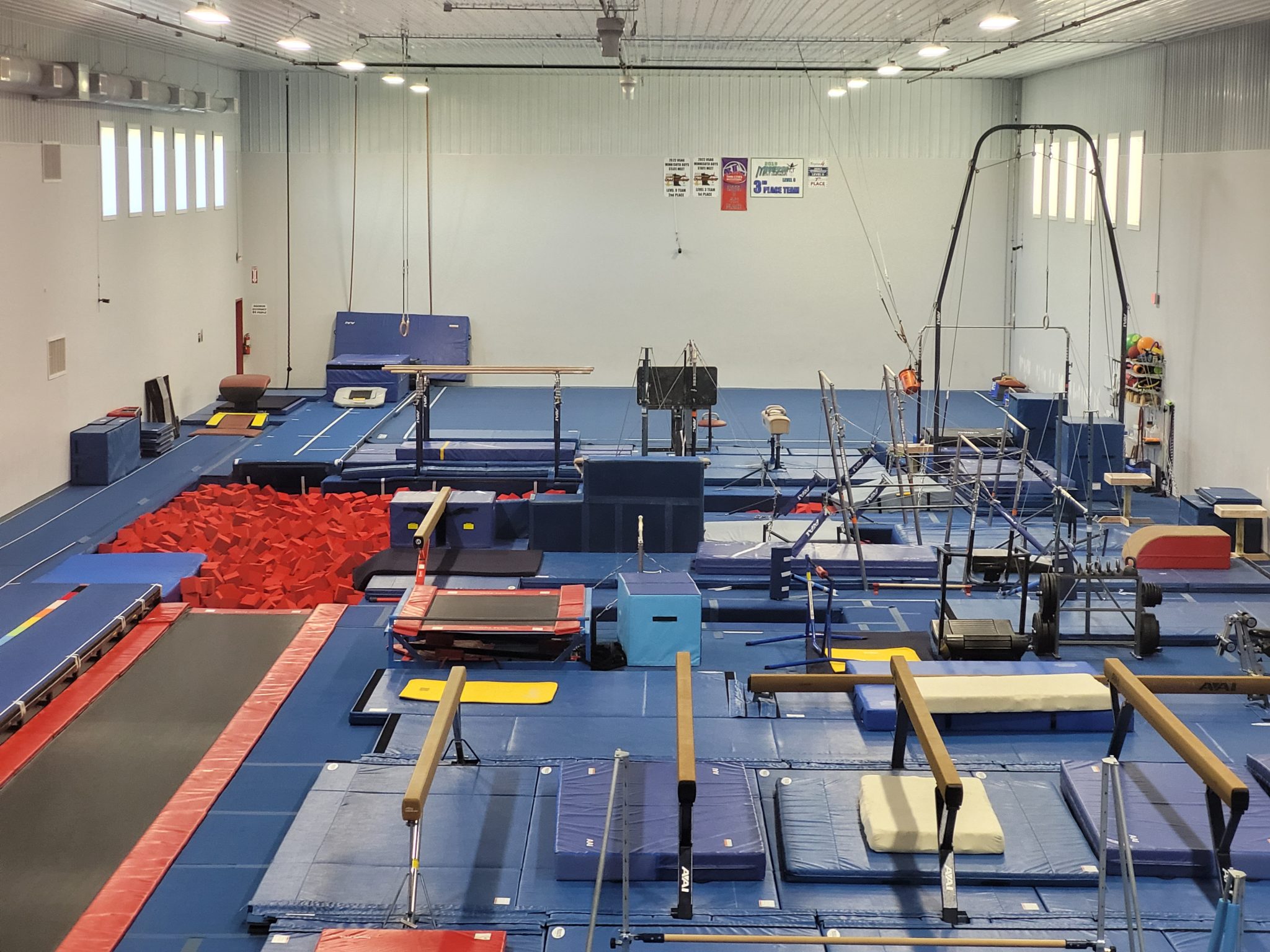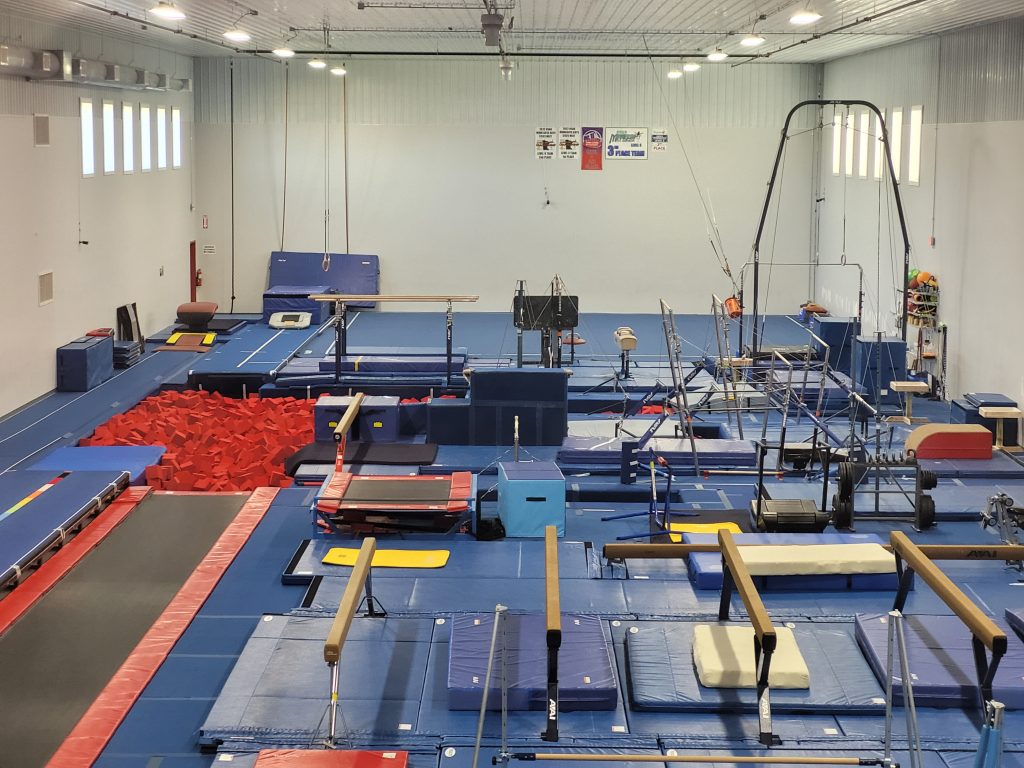 ---
Cost
---
Arrival
We suggest participants arrive 15 minutes early so that waivers and payment can be accomplished prior to session start.
Attire
Athletic shorts and a T-shirt should be worn to open gym sessions.
Gymnastics equipment can be damaged by clothing with buttons, snaps, buckles, belts, and zippers. Cut-off jeans, cargo shorts, and other like attire are not allowed.