Our Girls Gymnastics Programs
Pre-Team
Pre-team serves as an introduction to the world of competitive gymnastics. Athletes will not be competing at this time but will see an increase of the amount of hours in the gym. The focus of this program is to get the athlete physically ready for the skills required for competitive gymnastics.
USAG Development Program
The USA Gymnastics Development Program includes progression through 8 levels of increasing difficulty. Levels 3-5 are sometimes called the compulsory levels with standard routines and skills which are the same for every athlete. Levels 6-10 are the optional levels wherein the composition of routines varies based on athlete strengths, but using specific guidelines and requirements. Gymnasts compete at sanctioned competitions including local, state, and regional meets for Levels 3-10 as well as Nationals at Levels 9-10.
TOPS (Talent Opportunity Program)
Talent search and educational program for female gymnasts ages 6-10 and their coaches. Gymnasts ages 7-10 are evaluated on physical and technical abilities at the state level and advance to National Testing thereafter. The focus is on strength, flexibility, and technique and is intended to be in conjunction with the Development Program.
HOPES and Elite
HOPES is a pre-elite program providing National level competition opportunities for gymnasts ages 10-14. The Elite Program includes Junior (ages 11-15) and Senior (ages 16+) levels and is designed to provide competitive experiences for athletes aspiring to be on the National Team. The Junior and Senior National Teams are selected from the U.S. Championships each year. These athletes represent the United States in international competitions.
USAG Xcel
The Xcel program is designed to offer a broad-based, affordable competitive experience outside the traditional Developmemt Program, requiring fewer training hours per week. Levels: Bronze, Silver, Gold, Platinum, & Diamond.
---
Ready to get started?
Talk to us about the best program for your child.
"*" indicates required fields
---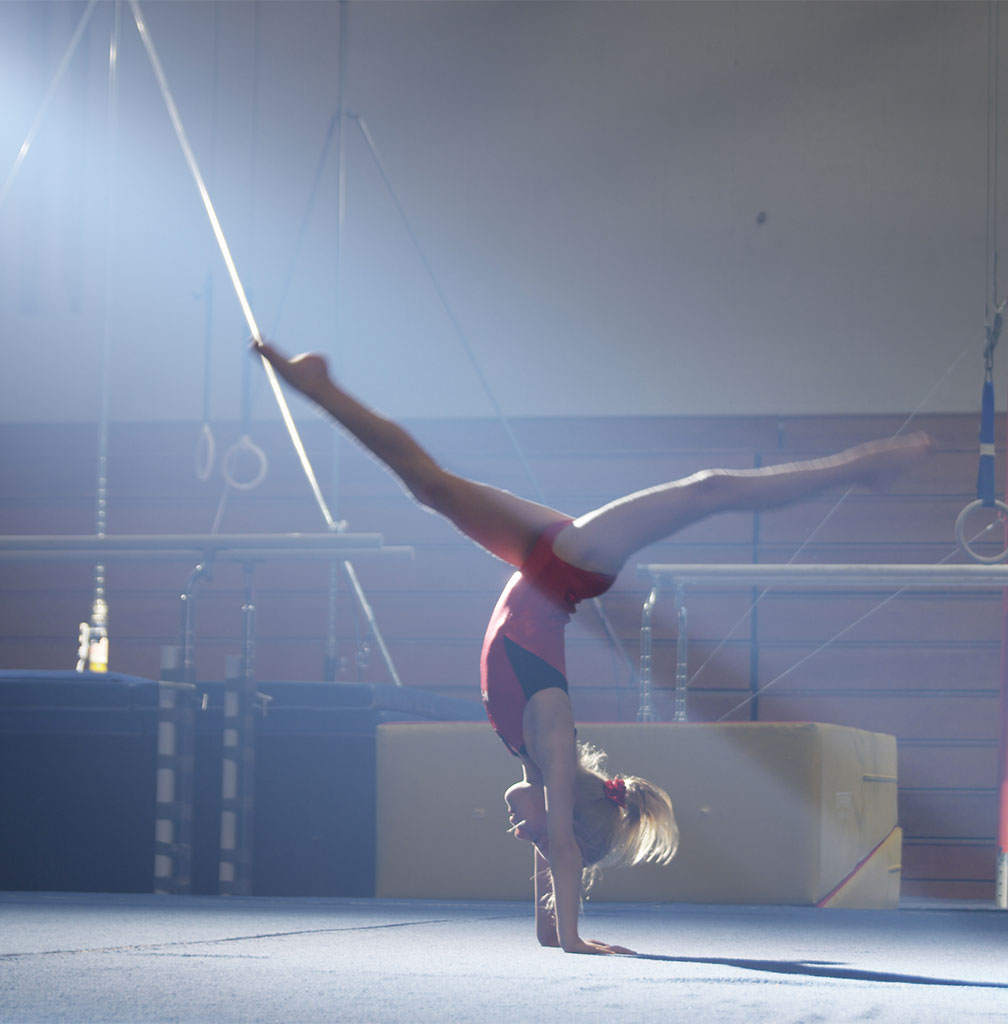 The Benefits of Team Gymnastics
Balance
Integral for many activities in life, a good sense of balance enables safe and confident movement and physicality and helps prevent falls, whether on a balance beam or outside the gym.
Flexibility
Reduces risk of injury and serves as a competitive advantage and performance enhancer inside and out of the gym no matter the sport.
Strength
Develop both minor and major muscle groups to stabilize and control movement, unlike many sports that strengthen only certain body parts.
Coordination
Improve focus and mind-muscle connection which helps athletes learn to control their body in a more coordinated way.
Confidence
Positive supports and influences, practicing positive self-talk, and focusing internally to learn new skills in the gym builds self-esteem and promotes health and happiness in life.
Resilience and Goal Setting
When a gymnast struggles to learn a new skill, they begin to know what it takes to succeed and learn to use S.M.A.R.T. goals to build self-confidence.
Lifelong Positive Fitness Habits
Gymnasts learn to feel confident in their physical abilities by developing foundational strength, coordination, and balance, which makes them more likely to stay active through any number of physical activities throughout their lifetime.
Social and Problem-Solving Skills
Gymnasts learn what it means to be part of team and develop lifelong friendships in the gym.
---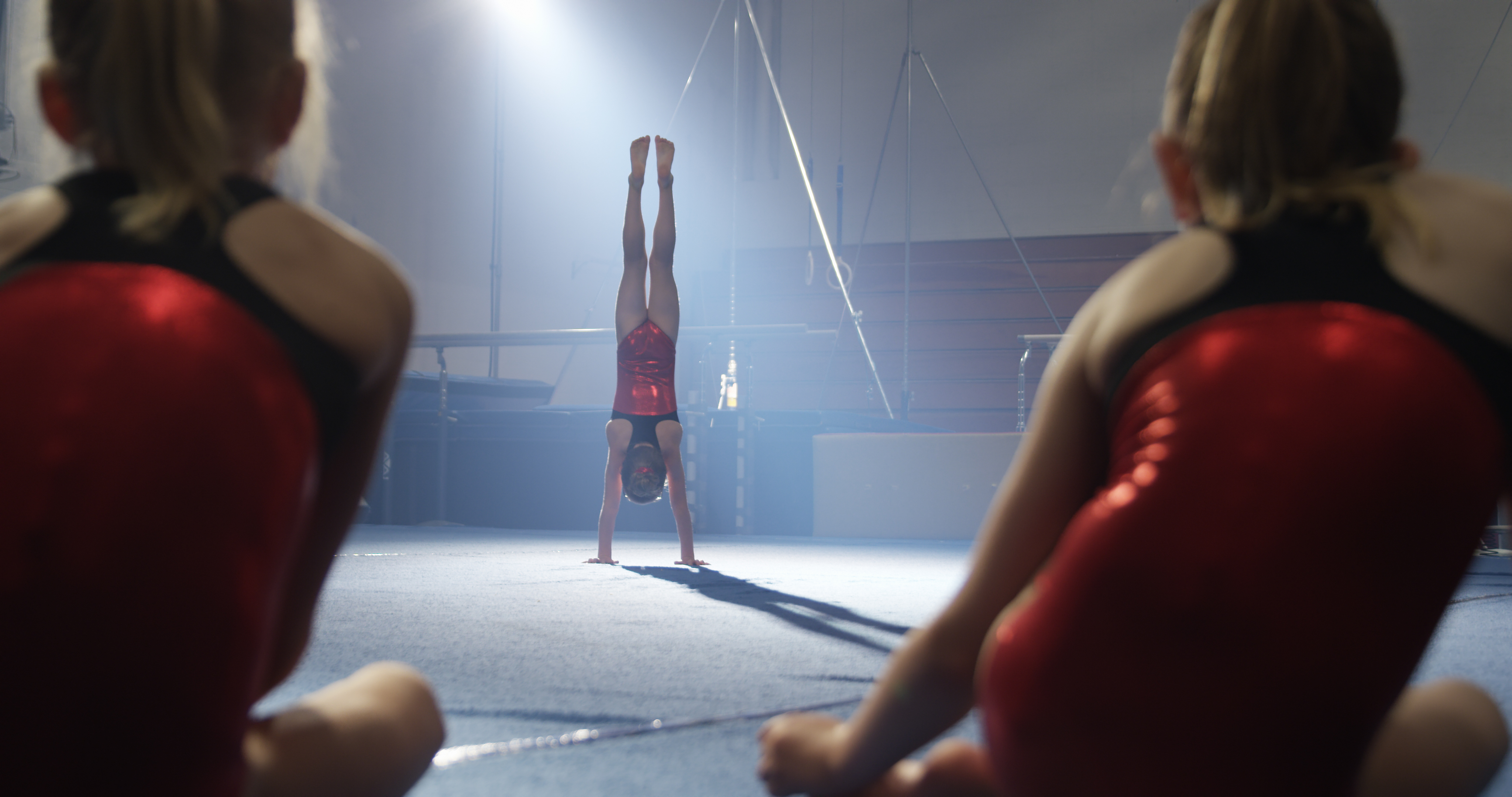 Premier 22,000 sq ft facility with state-of-the-art equipment for all levels of Women's and Men's artistic gymnastics, including preschool, recreational, and competitive gymnastics, trampoline, tumbling, and Ninja training.
With over 60 years of combined experience, our coaches are dedicated to each athlete as an individual, providing a positive and nurturing environment for developing self-esteem and love of the sport.
Safety is first and foremost. We follow all SafeSport policies and guidelines.
Our foundational curriculum uses proven progressions with repetition, drills, and variety in skill development to produce athletes with a mastery of the sport.